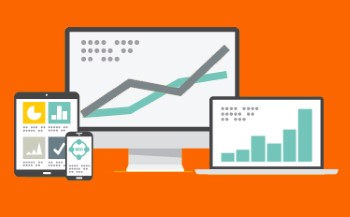 Building Traffic
There's a lot of frustration that can be felt when you're looking for new business, or looking for more visitors to come to your website, the website you've spent so much time and effort on developing.
Ideally, your website should be a magnet for new inquiries, or sales. We know how it must feel to have built it up and it remains stagnant and checking your analytics each day can just lead to more frustration. Checking your stats every five minutes, or biting your nails every time you send some shareable content out is not the answer. The answer is to take action
But What Action Should You Take?
There's a tendency to reach for the scattergun and blast as many channels as you can with anything you've created. It can get so desperate that you find yourself almost pushing your hardest sales tactics in a last-ditch attempt to get more visitors.
The Solution
The right way to increase traffic is by taking a structured approach. Nothing ever worked at its optimum level without a well thought out plan in place. Here you can get that plan. We write engaging content designed to rank on Google Page One. We aim for that with every article we submit – and we're good at it.
Finityweb have helped many clients increase their traffic month on month, which leads to a natural increase in sales. Once the visitors are there, then the monetization options are numerous and largely limited only to your imagination and how helpful you can be to your visitors.
We write engaging content designed to rank on Google Page One.
Each article will…
Aim to rank on Page One of Google within 35 Weeks
Bring in an average of 1000 page views per month – across all three stages
Be written as and when your budget allows
Form part of an overall planned traffic strategy
Aim to be the most helpful resource available
Be correctly laid out, and incorporate elements that Google wants to see and can use
Be periodically reviewed, with a full review at 9 months
The costs involved are layered to cater for everyone's budget. With sufficient traffic, the ability to earn that investment back is easy and exponential.
If you want to get a structured approach to increasing your organic traffic, then come and talk to us and we'll look to understand your position, and then provide the answer.
Our aim is for your website to succeed. Let us help you increase your organic traffic, contact us now for a free initial consultation.